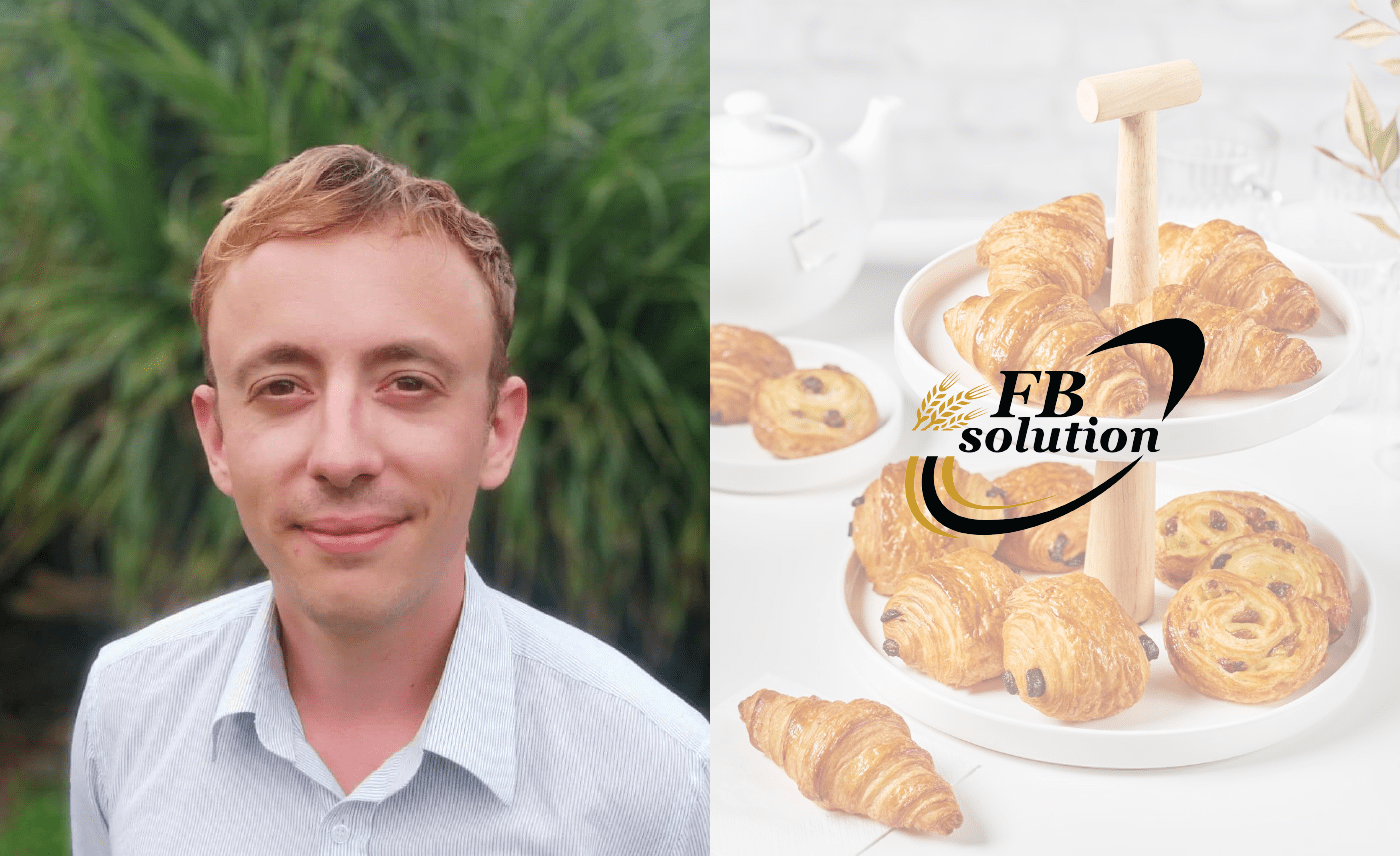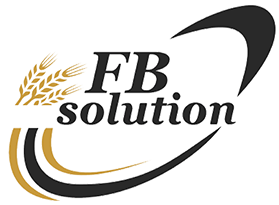 [Meet with] Julien Rouast – Sales & Operation Manager (FB Solution)
Julien Rouast has joined FB Solution since April 2021. He is ready and excited with his new adventure with FB Solution Taiwan. We would like to extend our warmest welcome to him and let's find out more about him in our brief interview:
1. Tell us about your background. Where are you from? Which part of France? What makes you want to move and work in Taiwan? Were you in F&B industry previously?
I am from a mid-sized town called Grenoble, located in the French Alps. I grew up surrounded by tranquil lakes and luscious mountains. When I was young, I had a passion for international exploration. I wanted to discover new places, meet new people and experience new cultures. And amusingly, now living in Taiwan, I'm reminded daily of my hometown thanks to the beautiful landscapes and abundance of nature that surrounds me.
My journey to Taiwan, and indeed my journey into the F&B industry, began when I was at University. I studied International Trade in the Food Industry and during my master's degree I was
able to live and study in Suzhou – Jiangsu province for a period. It was here that I began to get a taste for Asian life, traditions, and importantly – cuisine! I wanted to continue this momentum and
learn more about the F&B industry and more about this region, so, in 2014 I applied for an internship in Taiwan and made my first move to the island.
Taiwan immediately astonished me, its rich diversity of culture, landscapes, heritage, and of course – food blew me away. I was hooked. The people welcomed me and made me feel comfortable, this allowed me to grow a deeper understanding, gain a better sense of the society, and ultimately help convince me to one day return and settle down here.
After Graduation, I returned to France and joined a fine food company where I was handling the international markets, which included Asia and notably, Taiwan. After a year working in Europe, I was offered the opportunity to return to Taiwan and work for a large French multi-national company, Carrefour. I jumped at the opportunity, assuming the role of Purchasing Category Manager for the Imported Grocery Department of Carrefour Taiwan.
Today, being part of FB Solution's growth in Taiwan comes as a natural progression in my ongoing journey in this amazing industry and this region in general. I am excited and confident in
contributing to the growth and development of FB Solution throughout the island and look forward to building on the great successes already achieved by my colleagues.
Moving to Taiwan has certainly been the best decision of my life – a recent article from Bloomberg ranks Taiwan, for the third time in the row, as the best place to live and work abroad – and I for one, certainly agree with this!
2.  What inspired you to join FB Solution?
Before joining the company, I knew FB Solution for providing the best quality bakery products and its incredible customer service. Also, over the past few years living in Taiwan, the Taiwanese have shared with me a tremendous amount of amazing food, and now it is time for me to give back, share and be the ambassador of foreign food excellence in Taiwan.
When people notice I am French, they immediately mention their fond memories of delicious cakes or croissants they had during a trip to Paris. FB Solution enable me to bring this original taste back to local customers.
We work closely with Chefs and R&D teams who are driven by quality and committed to sourcing natural and, as much as possible, local ingredients. I think it's important to be passionate and inspired by the products you sell, working with FB Solution – ticks both of these boxes.
3. Taiwan is a big market, what is your perception and aspiration in this market?
Taiwan, although quite reasonable in its size (equal to Netherlands), is highly populated (equal to Australia), and therefore the market is full of opportunities. During the last three years FB Solution has seized this opportunity and largely expanded its activity throughout the island, and I am glad to say that of this expansion, customers are satisfied with the great products and services being provided – hotels, coffee chains, restaurants and breakfast places alike.
In terms of trend, I think Taiwan has a huge interest in foreign bakery products and has always been heavily influenced by Japanese style products. The demand for western style bakery products continues to rise and I believe FB Solution are in the perfect position to further expand in this market. That said, the competition remains tough between importers and local producers.
Our company aims to make quality bakery products, easily accessible to more customers. We are ready to extend our influence with major HORECA actors and we have 3 commitments: Food safety, Convenience and Business Support.
4. Of all the produce offering of FB solution, which 3 items are your favorites?
It is so hard to pick only 3 products from our assortment. All of them are authentic & exceptionally tasty. Are you ready? Here is my top 3 in 2021:
#1 = Classic mini croissant by Bridor, France
When it comes to typical breakfast I choose this timeless croissant!. With 23% high quality butter, its golden appearance and crispiness, there is nothing more authentic. This incredible smell and texture reminds me my childhood entering the small bakery store next to my home every morning. I also like to prepare this mini croissant in two ways, either as a salty snack: sliced and filled with tuna, corn and cheese. Or stuffed with a coffee/Cointreau custard, my greedy pleasure!
#2 = Lattice apple raspberry lattice tart, by Boncolac, France
It is a new product available in Taiwan, and it will surprise anyone who tries it! I like the pure butter crust. Inside is a mix of natural raspberry and apple puree, the combo is perfectly balanced because you have the sweetness and delicate taste of raspberry with a hint of acidity coming from the French green apples. On the top of this the tart is covered by a lattice shortcrust, and the glazing gives a shiny finish. Ready to share, ready to eat!
#3 = Gluten free brownie and cheese cake from Mountbry, New Zealand
I remember the first time I tried it, I was taken aback and gushed to my colleagues about how good this little piece of chocolate was. They told me later it is actually gluten free, wow impressive! This would perfectly pair with your favorite ice cream (vanilla, mango, caramel…). The classic cold-set cheesecakes are made with beautiful New Zealand cream cheese on a sponge base while being light in texture with vibrant flavours. I love it as well.
---
---