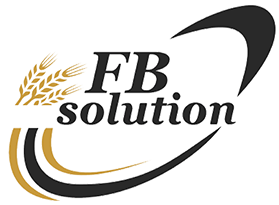 [Meet with] Isaac Lin – Sales Manager Greater China, at Bridor de France
Bridor de France, our sister company and partner in Hong Kong since day-1, has built a solid reputation of bakery supplier for professionals worldwide. In constant research of new bakery solutions to meet the needs – existing and to come – of Chefs and F&B professionals, they are attentive to the evolution of their clients' markets.
Today we are interview Isaac Lin, newly appointed Sales Manager – Greater China, to get his view on the evolution of our industry here, and what is to expect for coming years.
1.  Isaac, you just joined the teams of Bridor de France. Tell us more about yourself? What is your background?
I started my work in 2005 in Nestle as management trainee, we worked with distribution partner to service modern trade like Carrefour, RT Mart, Lotus and some local supermarket chains, In Nestle I built my fundamentals of business sense, sales skill, management skill.
From 2009 to late 2017, I was in JDE, which is the second largest coffee company in the world, In JDE I cumulated multi-channel experiences, like E-commerce, Food Service and also retail. Since we were doing import business, and I was taking charge of one department, financial knowledge and logistic knowledge were also well improved.
For family reason, I could not travel a lot, so I moved to ASC (Largest Wine Importer in China), took a regional role of North on Trade & Wholesaler sales director for a year and a half. In ASC, I had a sales team, consisted of more than 20 people, which reinforced my leading experience.
Each experience was valuable. They taught me different lessons, giving me the confidence to take the new challenge offered by Bridor.
2.  What inspired you to join Bridor?
First, I find the F&B world exciting and inspiring. It's the industry where I've built my career so far and I was seeking a new challenge in the same field. Bridor has built up a reputation on bakery solutions, and the future of bakery market in China is bright. I saw an opportunity to be part of this story, bring my experience in, but also learn and grow with it.
The position itself was also attractive. I was seeking a national-level position, within a group with ambition. This opportunity came just right when I was ready for new challenges.
3.  China is a fast-changing market, what is your perception of it and its more recent evolution?
China is changing quickly, no doubt. Customers demand diversifies more and more. Second-tier and third-tier cities are catching up.
The bakery market is developing fast too. Many of the young generation go abroad – to study and/or work –, and then return to China to settle down. With this generation, the Western culture is gaining momentum and finding its ways within the local culture. It impacts the F&B wold as well obviously. Western food and more specifically bakery products are gaining share within every day consumption. Bridor, with its high-quality brand image, matches the market trend and the demand of the young generation.
But local competitors are also catching up, which requires us not only to maintain our strength, but also to improve our efficiency and flexibility to meet this evolution.
4.  How does Bridor answer the new needs of F&B professionals?
Bridor de France has a long history of quality commitment and support to professionals with the highest standards. Most of the production lines are based in north west of France, and a few of them have been created in Canada to supply the specific demand of North American market with more flexibility and reactivity.
This year, Bridor has acquired a new factory in Beijing, for the same reason. All the products coming out of these production line will be under the brand Amandine by Bridor. With their Beijing-factory range – Bridor de France aims to improve its flexibility and reactivity for China market (lower MOQ, shorter lead time, etc.), while implementing market-based R&D to develop specific products, more in line with the local demand. This offer will come as a valuable complement to the existing French range, to meet the need of a wider range of professionals, looking for diversity in shapes, sizes, flavours, etc.
With a fast-changing market like China, flexibility, reactivity and innovation appear to us as strategic success factors.
5. What is the Bridor product you like to bring back home?
I will sound very traditional. To me nothing in our range can beat the Croissant and French Baguette. These 2 are my absolute favourite in the range. But I'm curious to see the new products to be launched by Amandine by Bridor, specifically for our market!
---
---