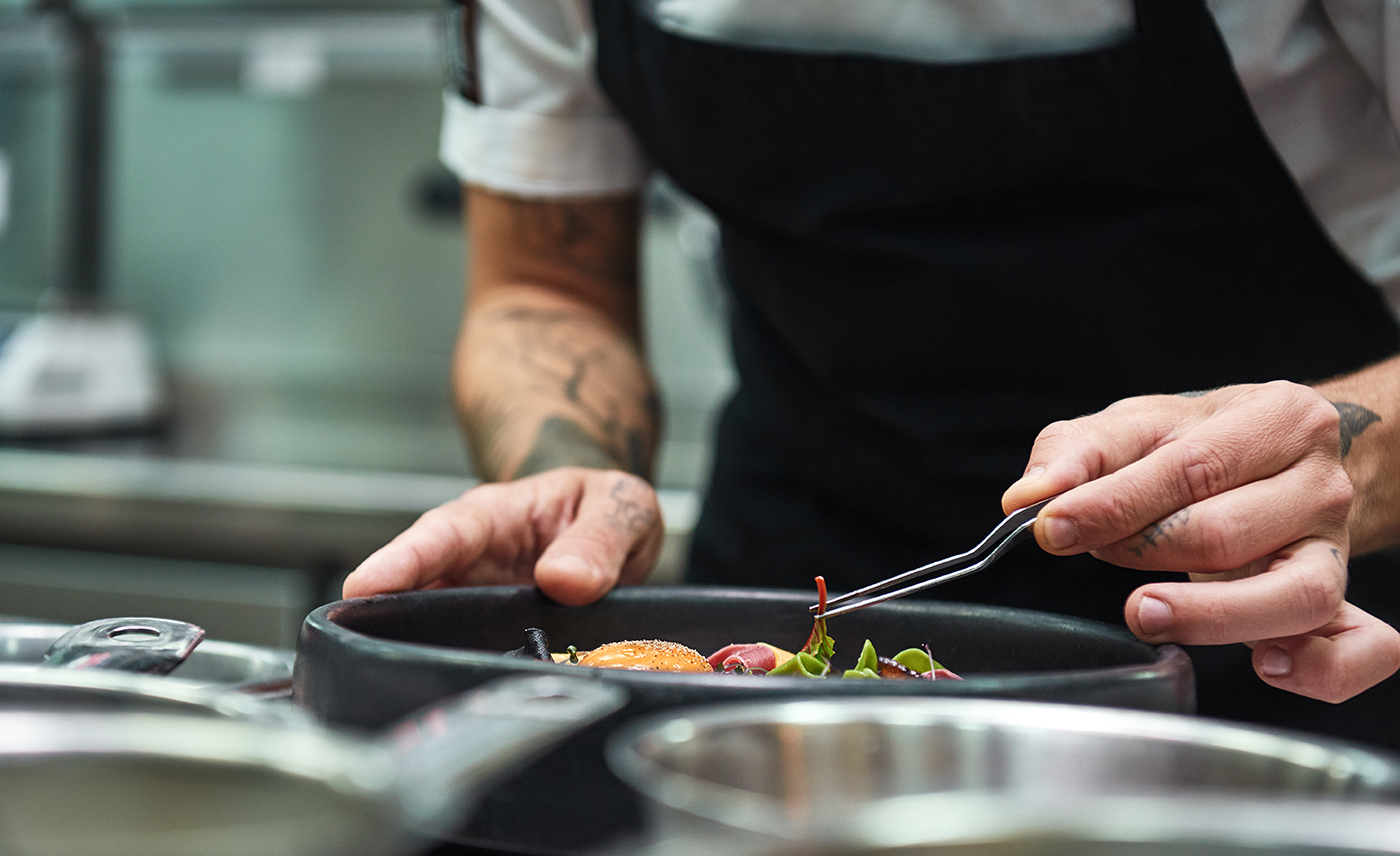 5 triggers to boost your creativity as a Chef!
As an Executive Chef or as a Sous-Chef, you are pretty much on top of your game. You will always find new challenges, new projects, new competitions to trigger your senses, but to have reached that level, you have definitely proved yourself already. Paradoxically, you may find yourself spending less and less time in your kitchen – or at least not as much as you want – to handle the million things you are to supervise.Yet, you must also deliver the one thing you have been chosen for: your brain, your creativity, your own style. This is the one thing that distinct you from the crowd: your talent. Whether you are running the kitchen of one of Hong Kong most prestigious hotels or the head of your own business, repeatedly you need to sit down and come up with new ways to surprise and delight your guests.
If we are simply not all gifted with creative mindset, we can all benefit some triggers to help boost it, and if those tricks are not restricted to kitchen world, we believe you will find some of them useful. Studies by Clayton M. Christensen and his researchers uncovered "The Innovators DNA" (a bedside book if you still find time for it!). Their finding: your ability to generate innovative ideas is not merely a function of the mind, but also a function of five key behaviors that optimize your brain for discovery:
Associating: drawing connections between questions, problems, or ideas from unrelated fields
Questioning: posing queries that challenge common wisdom
Observing: scrutinizing the behaviour of customers, suppliers, and competitors to identify new ways of doing things
Networking: meeting people with different ideas and perspectives
Experimenting: constructing interactive experiences and provoking unorthodox responses to see what insights emerge
Of course, these 5 hacks are to implement on a long-term basis. A sudden trial will not make miracles. But if you already use some of them ("observing" the work of art by some the world most talented Chefs through social medias), you may consider the ones you have not started implementing yet.
As you follow these simple rules, you will foster a culture of creativity and innovation: These were defined by HP founders, which in fact started in a garage.
Believe you can change the world.
Work quickly, keep the tools unlocked, work whenever.
Know when to work alone and when to work together.
Share – tools, ideas. Trust your colleagues.
No politics. No bureaucracy. (These are ridiculous in a garage.)
The customer defines a job well done.
Radical ideas are not bad ideas.
Invent different ways of working.
Make a contribution every day. If it doesn't contribute, it doesn't leave the garage.
Believe that together we can do anything.
Invent.
-1999 HP Annual Report
---
---