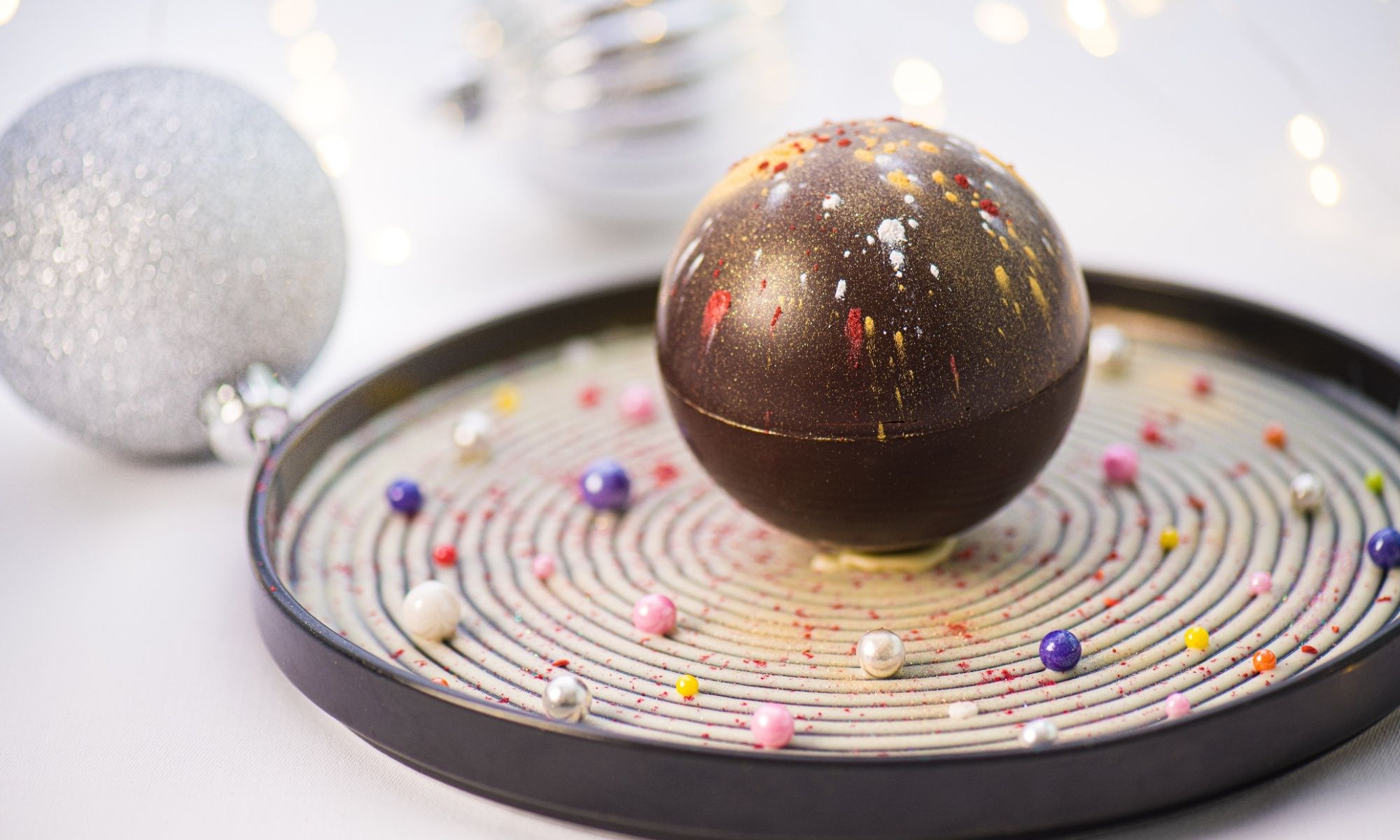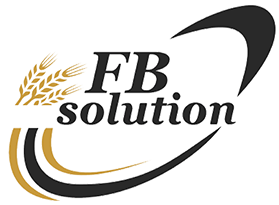 From Paris to Hong Kong, Christmas creations of 2019!
Christmas celebrations are at the corner and coming with it a wide array of themed menus. Starring on Chef's Instagram accounts, log cake and pastry desserts of all sorts. On this exercise that Parisian Chefs have been mastering for decades, Hong Kong Chefs are rising in creativity. Feast for the eyes, discover our favorite creations of 2019 in both cities!
Our favorite creations in Paris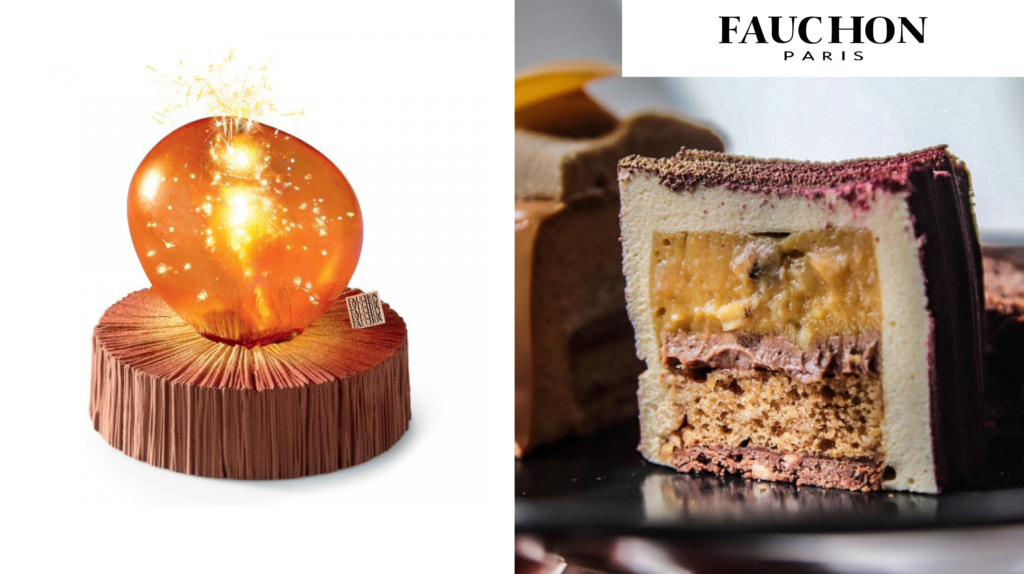 "Incandescence" by Executive Pastry Chef François Daubinet
This Christmas log cake with a blown sugar sphere that has a stick can light up. When serving it, it will be a genuine show, understand that the log cake will be on fire and sparkling, lighting up the inside of the sphere. A magical moment to share for a magical Christmas.
This creation laying on a soft banana cake, a crunchy puff rice mix and flambéed banana compote, the whole covered in creamy dark rum mousse. That will delight gourmands.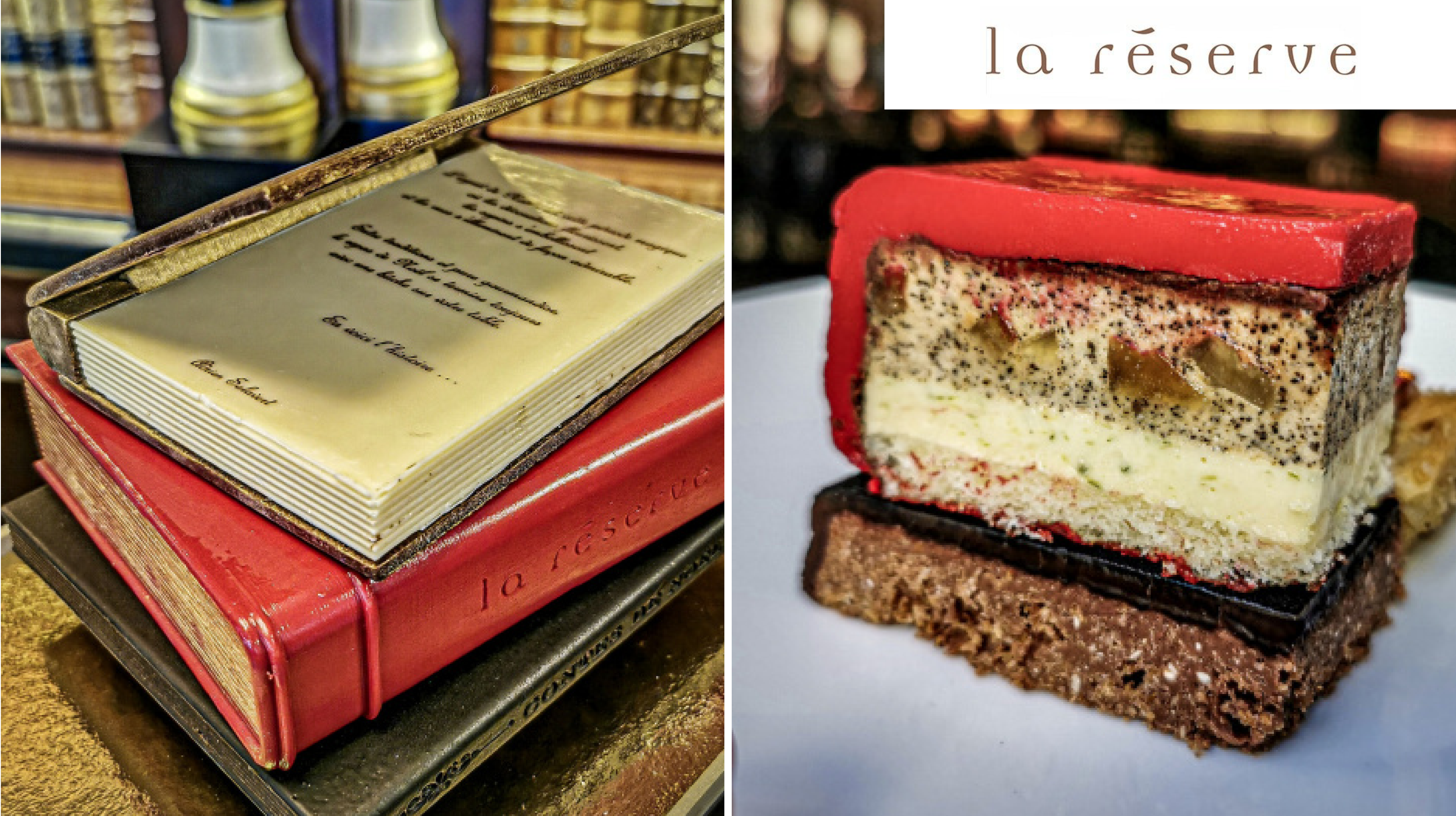 "Les Contes de Noël" by Executive Pastry Chef Adrien Salavert
Parisian Pastry Chef Adrien Salavert, La Reserve Paris created this incredible Christmas log cake named " Les Contes de Noël" (Christmas Tales)". It is inspired by the magnificent decorum of the Bibliothèque du Duc Morny, a library set within the hotel.
It is made of three books with the hotel iconic colors, golden brown cordovan, red lacquer and dark wood. The two bottom books enhanced with chocolate, citrus and Earl Gray tea with woody notes, and then the chocolate-covered over-all book that unveils chocolate candies.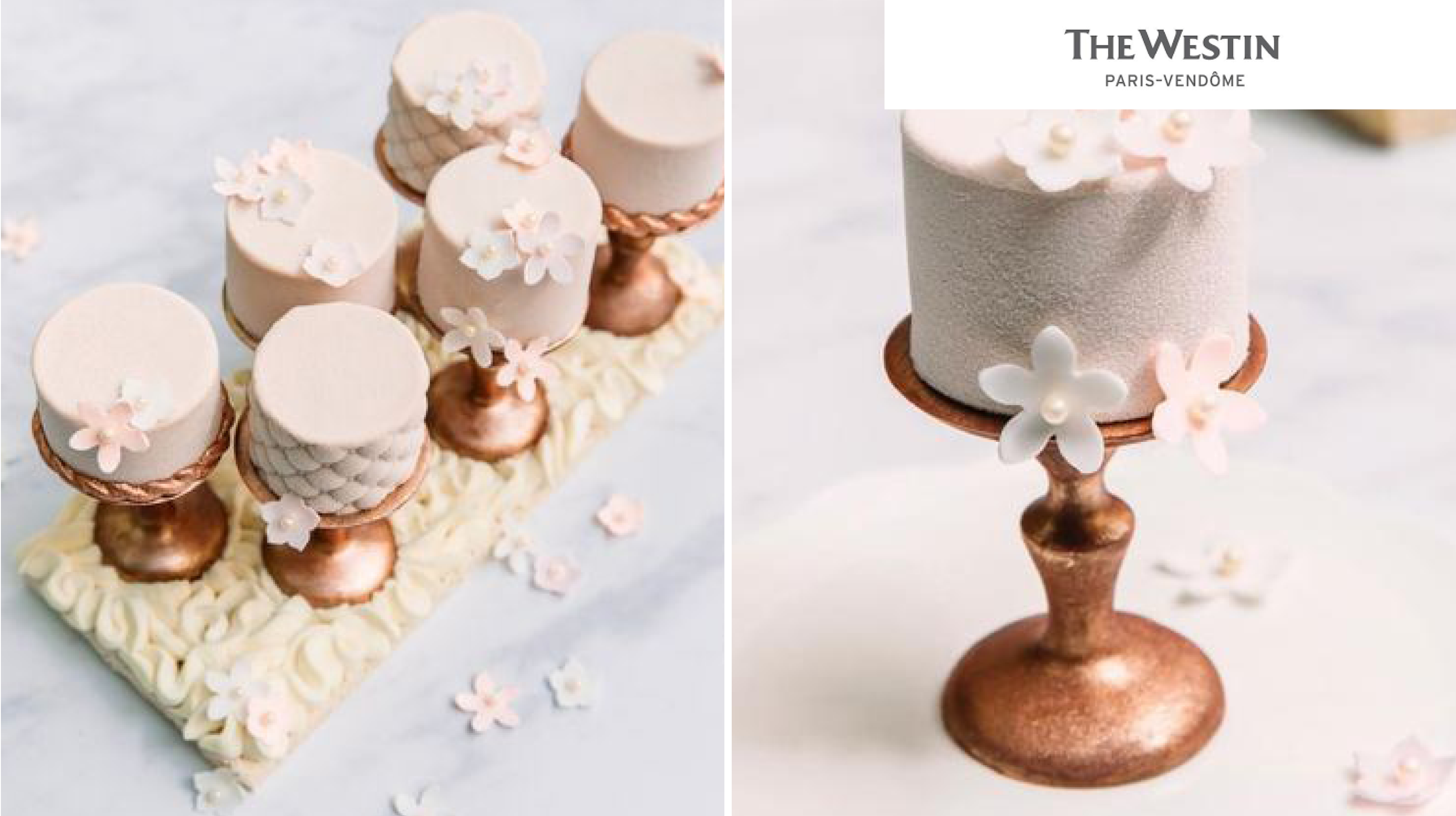 "Le Noël de Marie-Antoinette" by Executive Pastry Chef Florence Lesage
This year, hotel The Westin Paris-Vendôme team has been inspired by Marie-Antoinette's universe and unveils the "Le Noël de Marie-Antoinette" Christmas log created by the hotel pastry chef Florence Lesage.  It is shaped in six tiny cake stands and featuring with a skilled mix or orange and Piedmont hazelnut, the whole enhanced by touches of almond, Tahitian vanilla and chocolate. To top it all, this dessert unveils gum paste flowers representing potato flowers, Marie-Antoinette's favorites.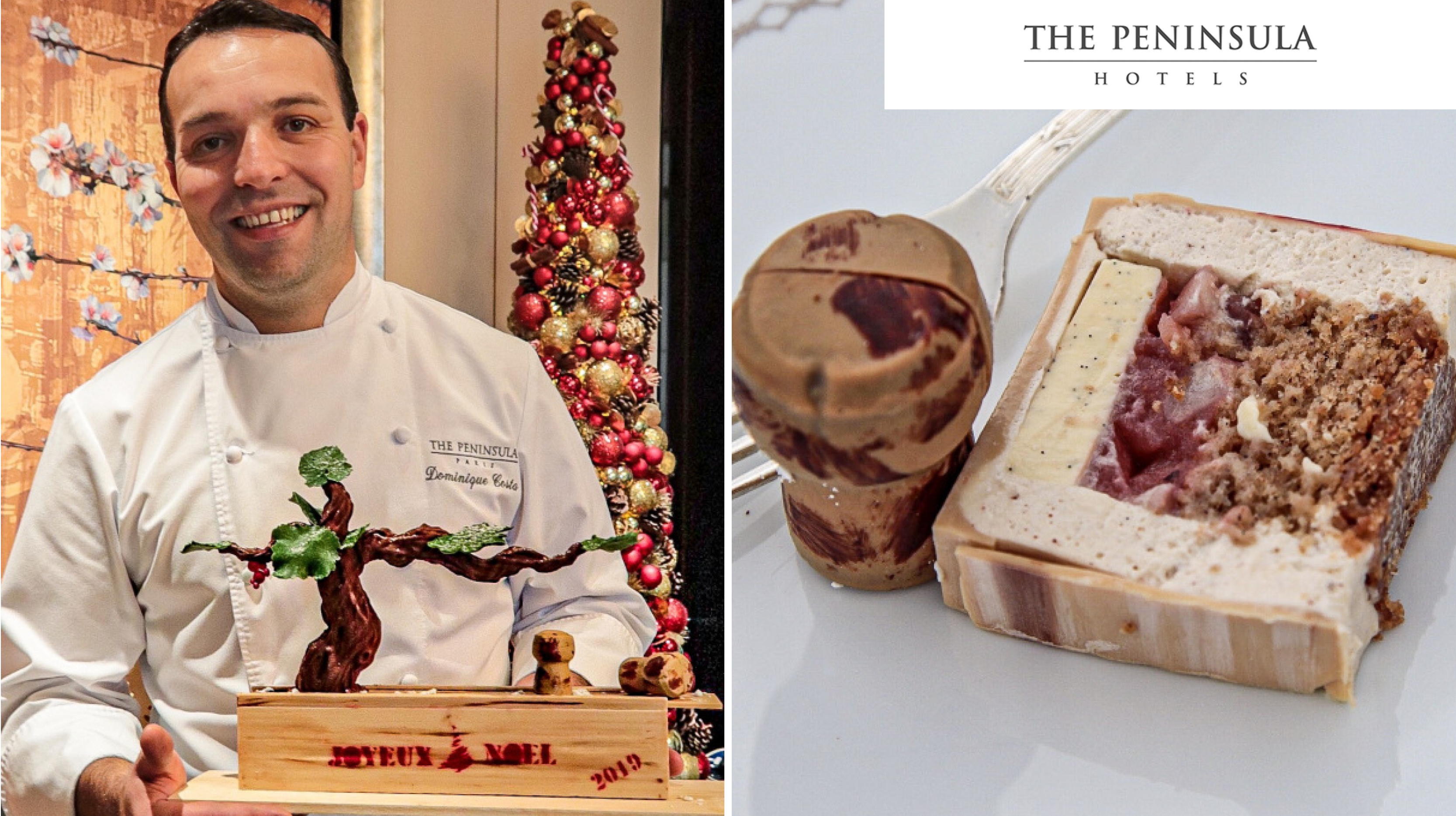 "Vigne Enchantée" created by Executive Pastry Chef Dominique Costa
The Peninsula Paris pastry chef Dominique Costa highlights the French know-how and offers us to taste his "Vigne Enchantée": a trompe-l'oeil creation that is a nod to Pinot Noir and the sparkling vintage The Peninsula Paris – Deutz.
The base of this yule log itself is like a wooden champagne box. This box is entirely made of Dulcey chocolate. Under the crunchy chocolate glaze, a light gingerbread cake, delicious chunks of pear with Pinot noir enhanced by a light vanilla mousse and last but definitely not least, a crunchy caramelized almond mix to elevate the flavors to delight children and adults.
Our favorite creations in Hong Kong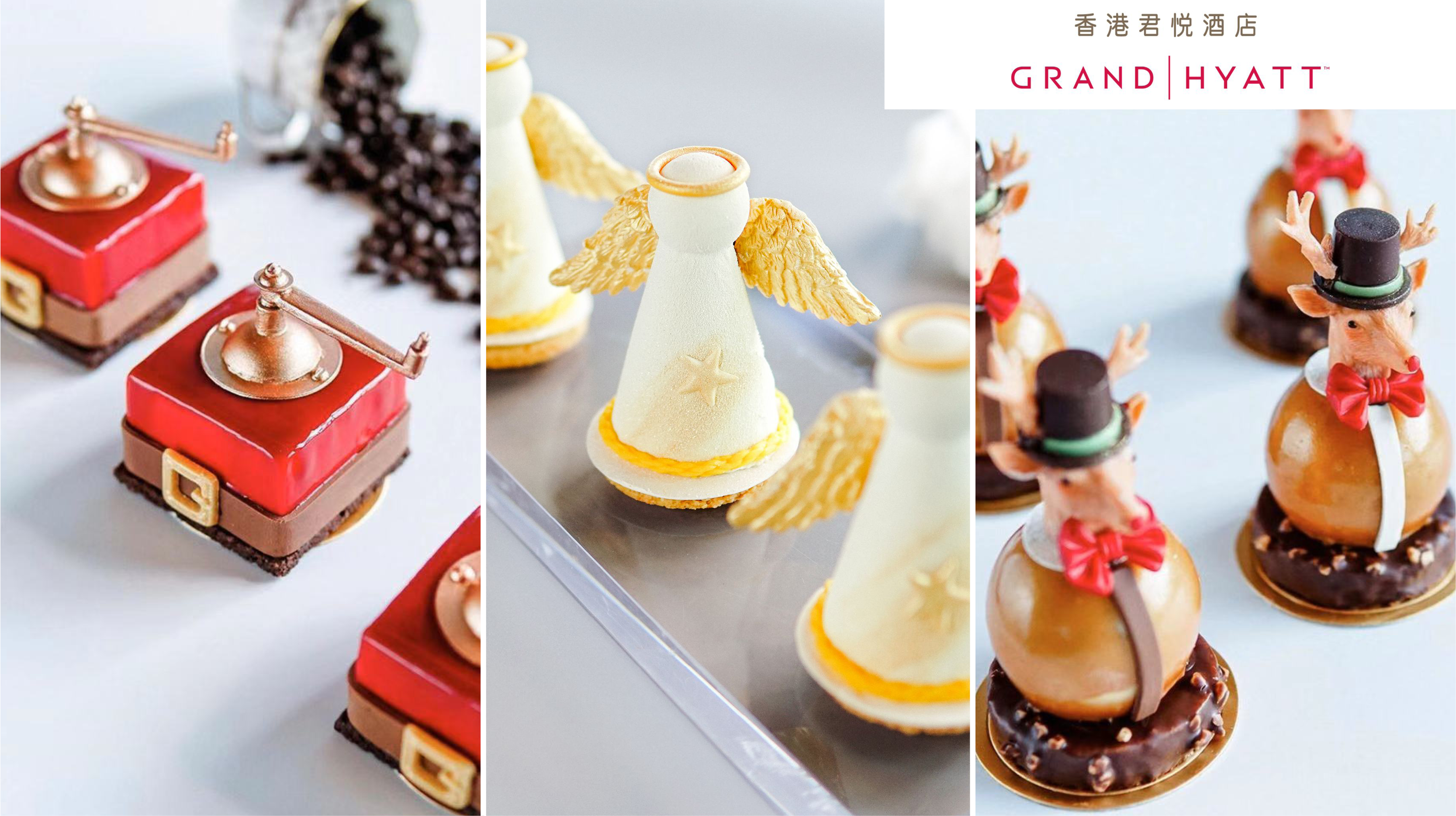 "Festive Pastries" created by Executive Pastry Chef Smita Grosse
An afternoon tea set featuring some iconic features of Christmas. From left to right, little 'Santa's coffee grinders' (Gingerbread latee drizzle caramel), 'Christmas angels' not to hang on your pine tree (with earl grey tea chocolate mousse and raspberry confit) and 'Reindeers Attacks' (with salted caramel and hazelnut praline). If you must do only one Christmas afternoon tea in Hong Kong, it's this one!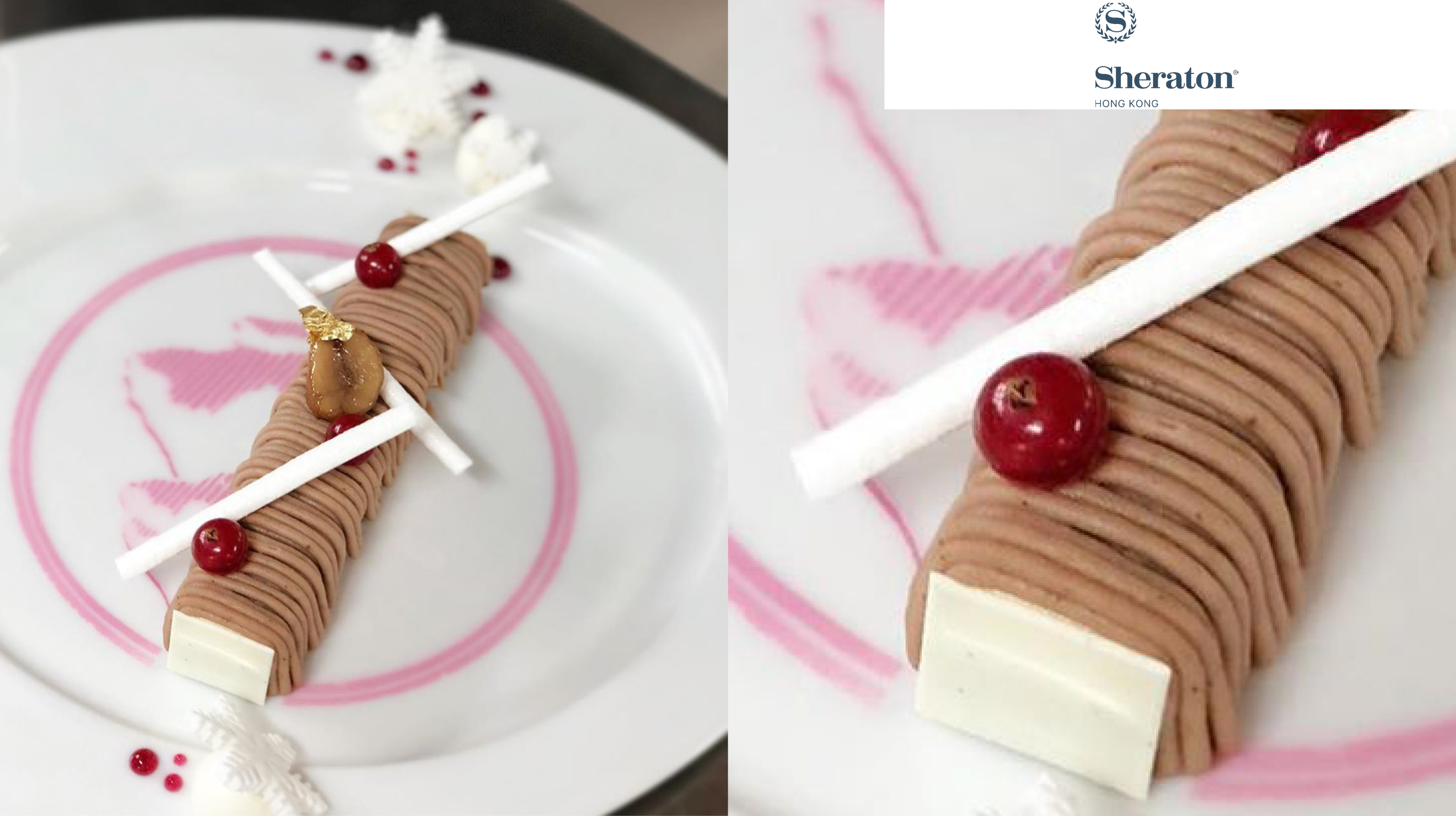 "Mont Blanc" created by Executive Pastry Chef Andy Yeung Cheuk Yin
This year, Sheraton proposes you one of the most iconic Christmas desserts of all with Chef Andy's own variation of the Mont Blanc. In his recipe, the unmissable chestnut vermicelli, the smooth whipped cream and light French meringue are paired with blackcurrant confit for a touch of modernity and balance. An exquisite plating topped with a golden leaf. What could be a more elegant and sophisticated way to end 2019?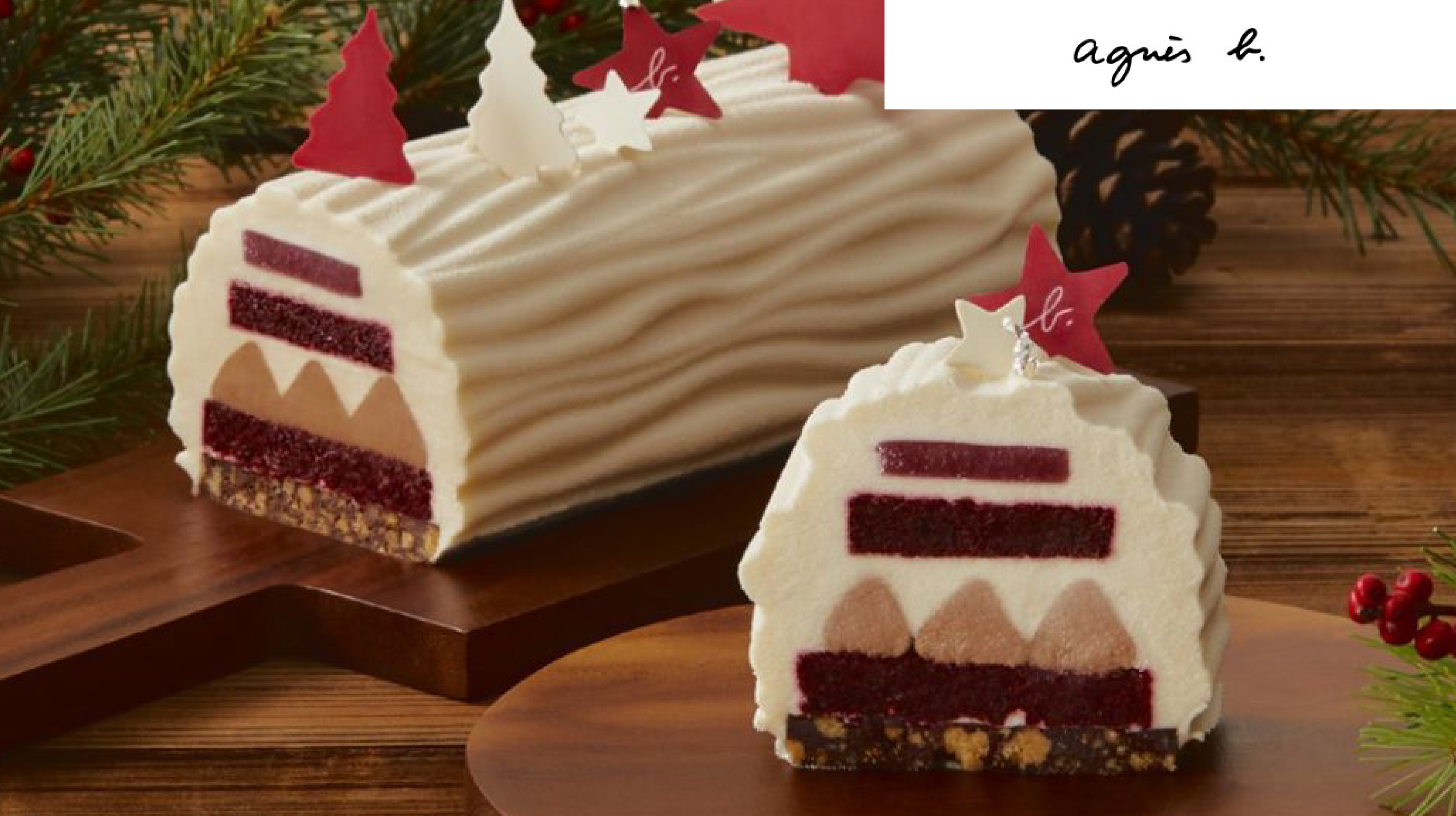 The classic "Bûche de Noël" by Agnes B.
If its overall look reminds the most classic of traditional Christmas log cakes, our attraction has definitely got caught by the bold flavor association chosen here. An uncommon pairing featuring ruby peach, beetroot and lemon. In this celebration time of family gatherings and food feast, this dessert offers you a light and not too sweet ending note.
"Gradini Christmas Ball" created by Executive Chef Cano
And we close this tour of Paris and Hong Kong most beautiful Christmas creations, the "Christmas ball" of Gradini Ristorante E Bar Italiano restaurant. An elegant and striking dessert crafted by their Italian Chef Cano, featuring a velvety white chocolate mousse decor and macaroons. This creation actually is part of an exquisite five-course dinner including guinea fowl consommé and Christmas special grilled striploin of American bison.
---
---