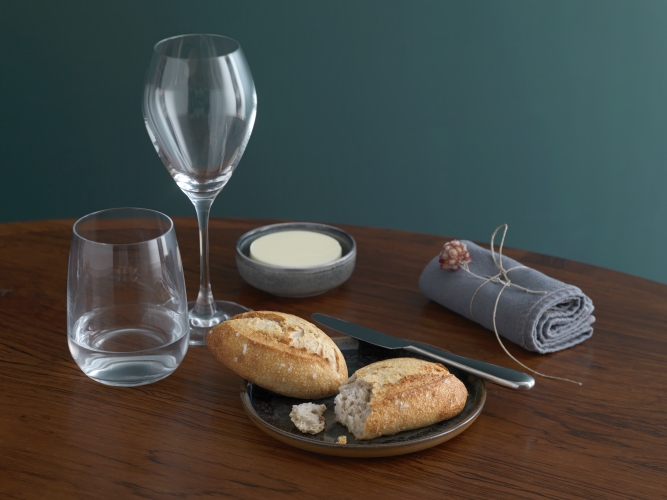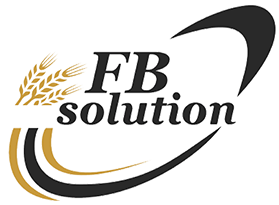 5 tips to make the most of your Breakfast Buffet
Hotel breakfast is one of the most important services that a hotel offers. As it is usually included in the room price, it can easily become a reference point of satisfaction or not, for all hotel guests. Even if a rich breakfast is not in your daily routine, whenever you find yourself in a hotel — either for business or pleasure — the breakfast time is the most interesting moment of the day, giving you the energy you need and inviting you to try delicious tastes that will really make your day.
But which are the key points on which you should pay attention and that can make breakfast the competitive advantage of your hotel, boosting your ratings and reviews?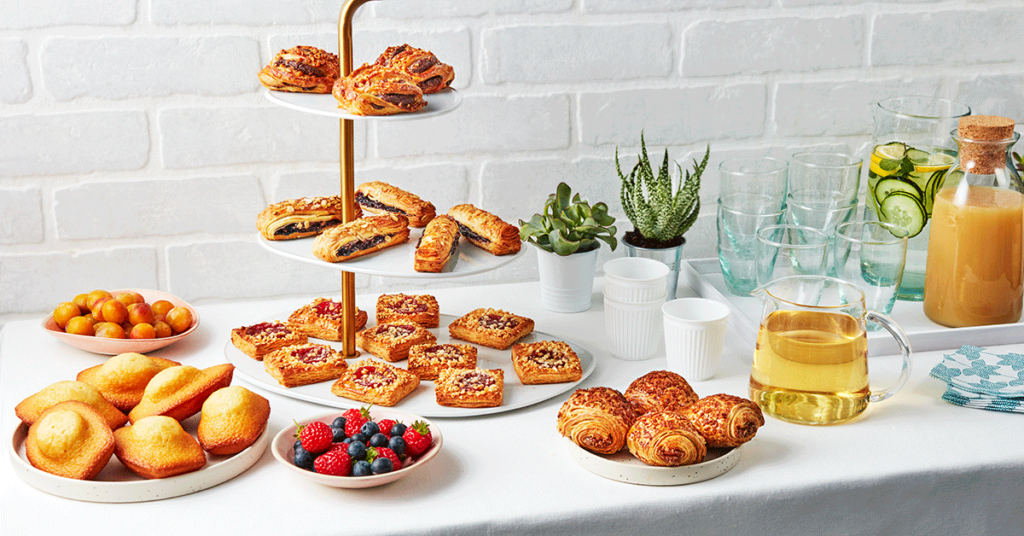 1. Tag around to guide your guests
Make sure you tag your different items so that your residents can clearly identify their options. A very common mistake in a hotel breakfast buffet is to label only the items available in several flavors. But you will put them even more at ease with more and more labels to guide them through. You can even add a little custom note from your chef or your F&B manager to bring a more personal touch to it.
2. Create station and leave space
Make sure that there is ample room for your breakfast buffet. Crammed into a small room even the finest buffet loses its appeal. Now that you have enough space you should divide the buffet into sections and stations. A good idea is to group the hot dishes in one area, fruit and sweet dishes side by side in another area, and of course, put together a nice variety of bread that covers all needs – from buns to loafs, from rye bread to Danish. Make sure to put the bread close the plates at the beginning of the buffet.
3. Guide your Guests
Design a special "Breakfast Ideas" menu that can be updated upon availability and guide your guest across the many different plates and ingredients you have selected for them. Make sure to cover as many guest profiles as possible, not forgetting to include some 'light', 'healthy', vegan and 'gluten free' options. Even customers with no specific diet will appreciate the guidance and might feel intrigued to try something new.
4. Offer Low Calories Breakfast
Ask your Chef to create the "Fit plate of the day", with a selection of low fat products and recipes, that will help travelers choose the "light way" to start their day. It is always easier to restrict yourself from picking among the numerous delicacies offered at a buffet, when the hotel offers you a ready, tasteful and low fat solution.
5. Create a Breakfast Ambiance
It is very common to offer breakfast at the same restaurant where your guests will later come to enjoy their lunch or dinner. Especially for this reason, it is critical to create a distinct "Breakfast Ambience" in the morning, that will help the guests start their day in the best possible way. Choose the best music for the morning, use some special plates or equipment and highlight the happy, colourful and joyful breakfast mood. Try to present everything differently, even products that are served during breakfast and dinner as well. Ask your Architect or Interior designer to come up with some clever set-ups for the breakfast time, that will help you easily create the atmosphere you wish and offer to your guests a unique experience, clearly different than their lunch or dinner at the same venue.
Select special staff uniforms especially for the breakfast, giving a unique character to the whole setting. People are the most important part of the hotel experience and they are the best channel to create the ambiance you need. Special uniforms with smart prints can make the day of your guests and create a happy atmosphere.
And this June 2020, we suggest you two original new comers for your breakfast buffet: the classic filling but original look chocolate and hazelnut lattice and the dulce de leche mini danish. For more savoury tooth, we also just received some delicious mini cheese extravagant, featuring emmental and cream filling and a crunchy emmental crisp topping.
With their generous filling and attractive golden crisp, they will delight your residents this Summer. Connect with our sales team to get samples with your next delivery!
---
---