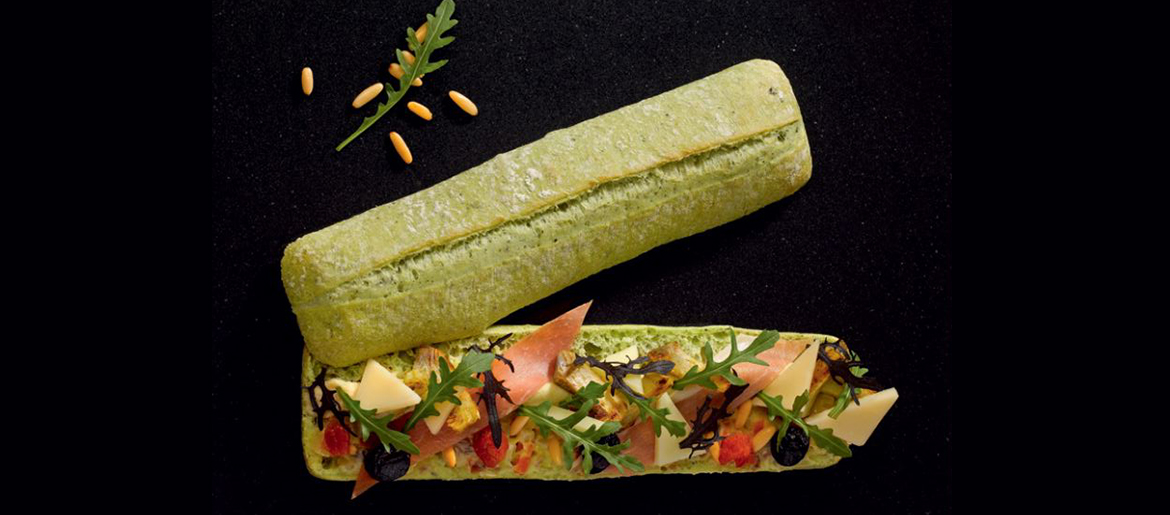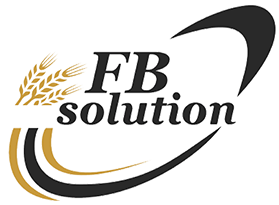 Recipe ideas: The ArtiSHOW
Today we suggest you a colorful and flavorful recipe featuring artichoke confit, artichoke puree and Bayonne ham. A creation was imagined by Chef Laurent Lemal, who was part of the Team representing France to compete in the Bocuse d'Or – 2017 Edition. Who said a sandwich cannot be gourmet?
Step 1 : Artichoke barigoule puree
Ingredients
12 poivrade artichokes
100 ml olive oil
150 g diced carrot
150 g diced celeriac
150 g diced onion
150 g diced smoked bacon
200 ml white wine
1L chicken stock
3 cloves of garlic
1 sprig of thyme
Procedure
Begin by preparing the artichokes. Heat the olive oil, add the artichokes and the aromatic vegetables and sweat them all well.
Deglaze with the white wine, reduce, add the chicken stock and cook until the juice has completely reduced.
Take out the artichokes, keep the aromatic vegetables and the highly reduced juice for the butter.
Blend the artichokes to obtain a smooth puree, adjust the seasoning and chill.
Step 2 : The barigoule butter
Ingredients
200 g butter
200 g cooked barigoule vegetables
50 g reduced barigoule juice
3 g salt
Procedure
Cream the butter until soft, add the barigoule vegetables, salt and the reduced juice to the butter, blend well and shape.
Step 3 : The slow-cooked artichokes
Ingredients
10 large artichokes
1 L olive oil
5 cloves of garlic
1 sprig of thyme
Procedure
prepare the artichokes then keep them in water with lemon juice.
Heat the oil with the garlic cloves and thyme up to 85°C and add the artichokes. Cook at this temperature for 45 mins.
Remove the artichokes and put them in the fridge to cool down.
Step 4 : The Garnish
Ingredients
20 slices of Bayonne-type ham
150 g rocket
150 g Ossau Iraty (sheep-milk cheese) shavings
50 g roasted pine nuts
Procedure
Cut the bread in half, spread it with the barigoule butter, cover with artichoke puree and raw ham
then put on the slow-cooked artichokes, rocket and Ossau Iraty shavings and garnish with roasted pine nuts.
And you, how do you surprise your clients with a sandwich?
---
---